Regular price
Sale price
$15.00 USD
Unit price
per
Sale
Sold out
LED FLASH
CONTROLLERS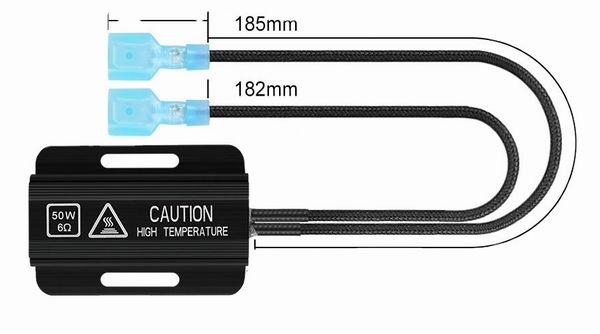 THESE HIGH QUALITY LED FLASH CONTROLLERS
ARE THE PERFECT SOLUTION FOR AFTERMARKET
LED TURN SIGNALS THAT FLASH TOO FAST...


WHEN YOU REPLACE YOUR FACTORY SIGNALS
WITH AFTERMARKET LED MODELS, THE LOAD
IS NOT AS GREAT AS THE OEM BULBS.
THIS RESULTS IN YOUR BIKE INCREASING THE
FLASH RATE AS IF THERE WAS A BLOWN GLOBE.
THESE CONTROLLERS REGULATE THE FLASH
RATE OF LED TURN SIGNALS AND BRING THE
LIGHTS BACK TO THE LEGAL FLASH RATE.
THESE UNITS HAVE WIRES THAT EXIT FROM ONE END,
RATHER THAN OUT EITHER END LIKE MOST AVAILABLE,
RESULTING IN A NEATER AND EASIER INSTALL.
______________________
THESE ARE UNIVERSAL &
WILL FIT ANY BIKE or CAR.
You Get:

A pair of pre-wired load resistors
Double-sided mounting tape
Stainless steel screws
T-Tap connectors
Zip-ties
Usually only one unit is required per side.
Simply attach them to the front turn signal wires
and they should also correct the rear flash rate.
(SOME BIKES MAY REQUIRE TWO SETS)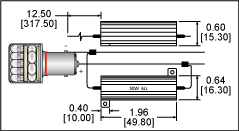 (One wire to the positive and one to the negative)
No other parts are required.

Caution:
These units may get hot, therefore I do not
recommend mounting them on a plastic surface.
______________________
Click the link below to
check out my eBay store 
for heaps of other items:

RATEDR PARTS


TO ADD ME TO YOUR
FAVOURITES LIST:


View full details